You may have heard of QuickBooks before, but do you know why you need it? The many web-based features, remote access capabilities, mapping integration through Google, and email functionality through Microsoft Outlook make Intuit's QuickBooks program a trusted tool used by the Trillium team. Why do we recommend your small business use it?
What Is QuickBooks?
QuickBooks is the best-known and most popular accounting software available for small businesses. It's an all-in-one package, letting us and our clients manage income and expenses, tend to the books, and keep an eye on the financial health of their business. 
There are two versions of QuickBooks: Desktop and Online. The QuickBooks Desktop platform must be installed locally or hosted remotely, and it has vastly different capabilities than the fully remote Online cloud computing platform. They also bill differently, as Desktop is an annual subscription, while Online bills every month. However, the essential functions of both versions are the same; this includes invoice creation and sending, sales and tax reporting, and more. 
Which one you choose depends on the size and activity of your business. Regardless of which version works best for you, QuickBooks will provide solutions for all business owners. Whether you do freelance work or run a mid-sized operation, you can trust the program to simplify how you manage invoices, bill payments, and cash flows. 
Why Do You Need QuickBooks? Tracking Expenses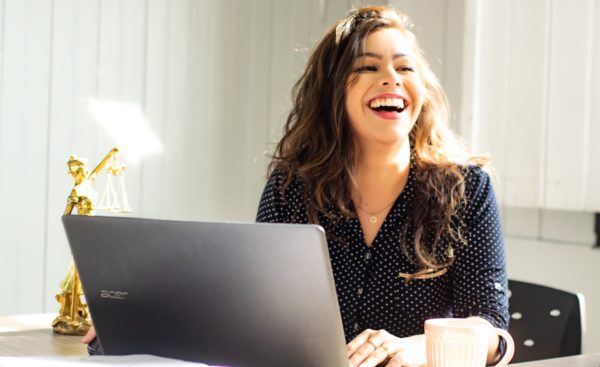 QuickBooks automatically tracks your bills and expenses by connecting your bank and credit card accounts to QuickBooks so that every piece of information is downloaded and categorized. If you need to track a check or cash transaction manually, you can record it directly in QuickBooks in just a few minutes.
With the program, you can measure the profits and losses to see how well your business is doing, all summarized in an easy-to-read report. The Balance Sheet Report also shows your assets (what you own), liabilities (what you owe), and your business equity (its net worth) at a particular point in time.
QuickBooks Makes Invoices Easier, Too
QuickBooks also makes invoices easy to prepare and send, both as hard copies or emails to customers. The program will automatically record the income and track how much each customer owes you. You can also view your outstanding invoices, what they amount to, and how many days they are overdue; this is known as your accounts receivable.
QuickBooks Simplifies Payroll
You should never try and save money by doing payroll manually. It can lead to major miscalculations in paychecks, resulting in costly penalties and unhappy employees. Luckily, QuickBooks has a payroll function that can calculate and run this valuable service automatically and as often as you need it.
It can even track your employee's hours. The hours tracked then flow to both your customer invoices and your payroll. If the hours are billable, it ensures every hour you pay your employees goes into customer billing.
We're proud to partner with Intuit QuickBooks in performing bookkeeping and accounting for small and medium-sized businesses. If you're ready to add its services to your company, call the Trillium team today!
Please follow and like us: